E Pluribus Unum
E PLURIBUS UNUM
(OUT OF MANY, ONE)
"E PLURIBUS UNUM"  – a solo show – The Gallery at the Strand Theater, 543 Columbia Rd, Dorchester, MA 02125 (USA).
Sunday, May 1, 2016 to Tuesday, May 31, 2016.
Open Monday – Friday 9 AM to 5 PM (just ring the bell at the door).
Vernissage (Reception): Thursday, May 5, 2016 – 6PM to 7PM.
The Unites States of America is the biggest and most important social experiment of modern history. The Forefathers were true visionaries and innovators; they build One new country and One new nation out of many Individuals and cultures: the melting pot works.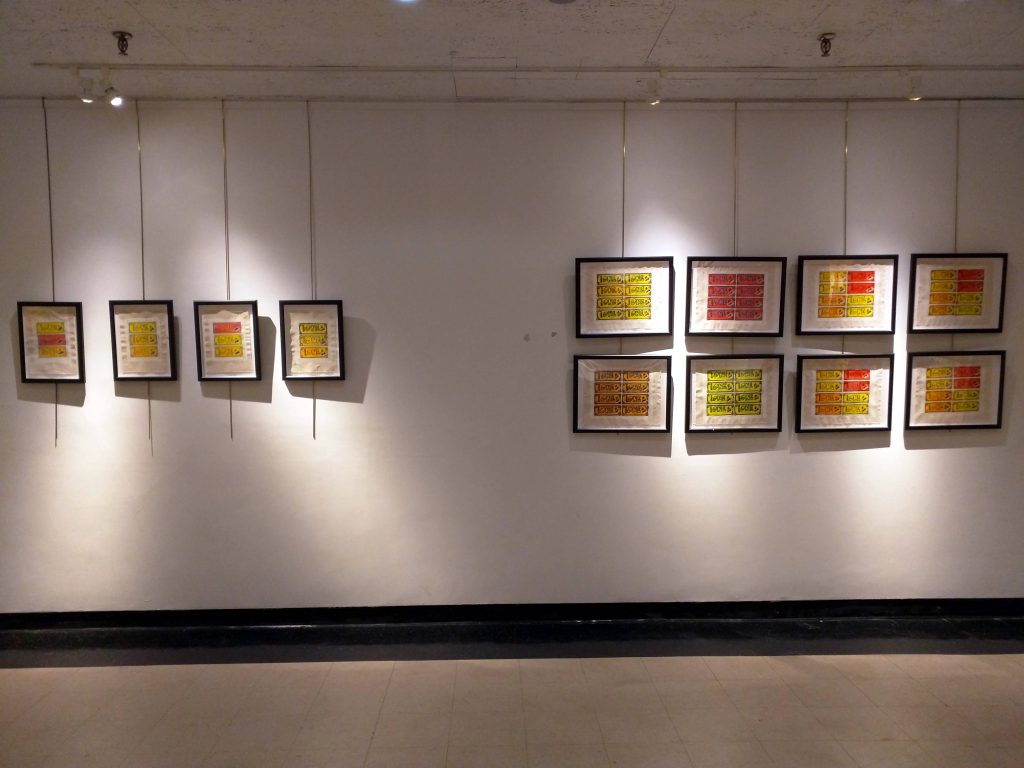 The main message and meaning of my Art is #FUN, but the underlying theme is also Innovation and Creativity based on the Individuality of each one of us.
In my TheONE, series I stress the Individuality of people; just like people, when looking at TheONE(s) from far away, they all appear similar.  However upon closer observation we can notice that each one of them, hand drawn and hand painted, is indeed different from all the others: no two are alike. Not one is better than the other; we might have a favorite, or a handful of favorites, but that happens only because our favorites talk to us due to our own preferences, opinions, archetypes and imprints: it's about us, it's not about TheONE. You are TheONE. Unique individual among peers. Out of Many, One.
This show, and each piece, is a reminder to each one of us of our uniqueness and Individuality, our resilience and capability of greatness, greatness in every day, greatness in our Hero's Journey (or Artist's Journey).
About the Strand Theater:
The Strand Theatre was built in 1918 as a movie and vaudeville house. It opened on the evening of November 11, 1918, billed as Dorchester's million dollar movie palace, with a double feature — Queen of the Sea, starring Annette Kellerman, and Out of a Clear Sky, starring Marguerite Clark, with extra added attraction Miss Emilie Earle, the songstress de luxe.  It closed in 1974 due to disrepair, only to be reopened again in 1979 after the city of Boston made extensive renovations. The theater was designed by Funk and Wilcox in Boston and built by McGahey and O'Connor. The theater boasted the first theater organ in New England which reportedly cost $75,000. It hosted Chaminade Opera Group in 1990 under the direction of Florence Louise Pettitt.
The Strand Theatre is located in Uphams Corner in Dorchester, MA at 543 Columbia Rd, Dorchester, MA 02125.
Parking at the Strand Theater
There is plenty of on street parking on Columbia Road in the evenings. Free off-street parking is available in the Ramsey Street Municipal lot. Ramsey Street is located at the intersection of Dudley Street and Columbia Road behind CVS Pharmacy and Payless Shoes. Free parking is available for evening and Sunday shows in the Citizen's Bank and Sovereign Bank parking lots. The Citizen's Bank lot is located at the corner of Columbia Road and Cushing Avenue, next to Bank of America. The Sovereign Bank lot is located in the rear of the bank at 585 Columbia Rd.